We concentrate fully on personal advice, commitment and civility. Our ladies are important to us not only as customers but also as human beings. Such an attitude requires honesty, empathy and benevolence.
People need to meet each other, present  themselves, talk to each other. Communication is essential for human life. And that is expressively what we are trying to accomplish in our shops. And why we will never engage in E-commerce.
Small but elegant, such is the understatement of Louis Damenmoden in Aalen. Ladies' fashion of the highest quality that money can buy in Aalen! A unique discreet and sophisticated atmosphere offers the reason why so many regulars love "their" shop.
Our experienced and highly qualified staff take care of the ladies with experience and taste. Of course all our top brands (Link zu unsere Marken) are on sale in Aalen as well as in Schwäbisch Gmünd. Louis Damenmoden in Aalen, located in the historic pedestrian zone, can easily be reached, with many car parks in the vicinity.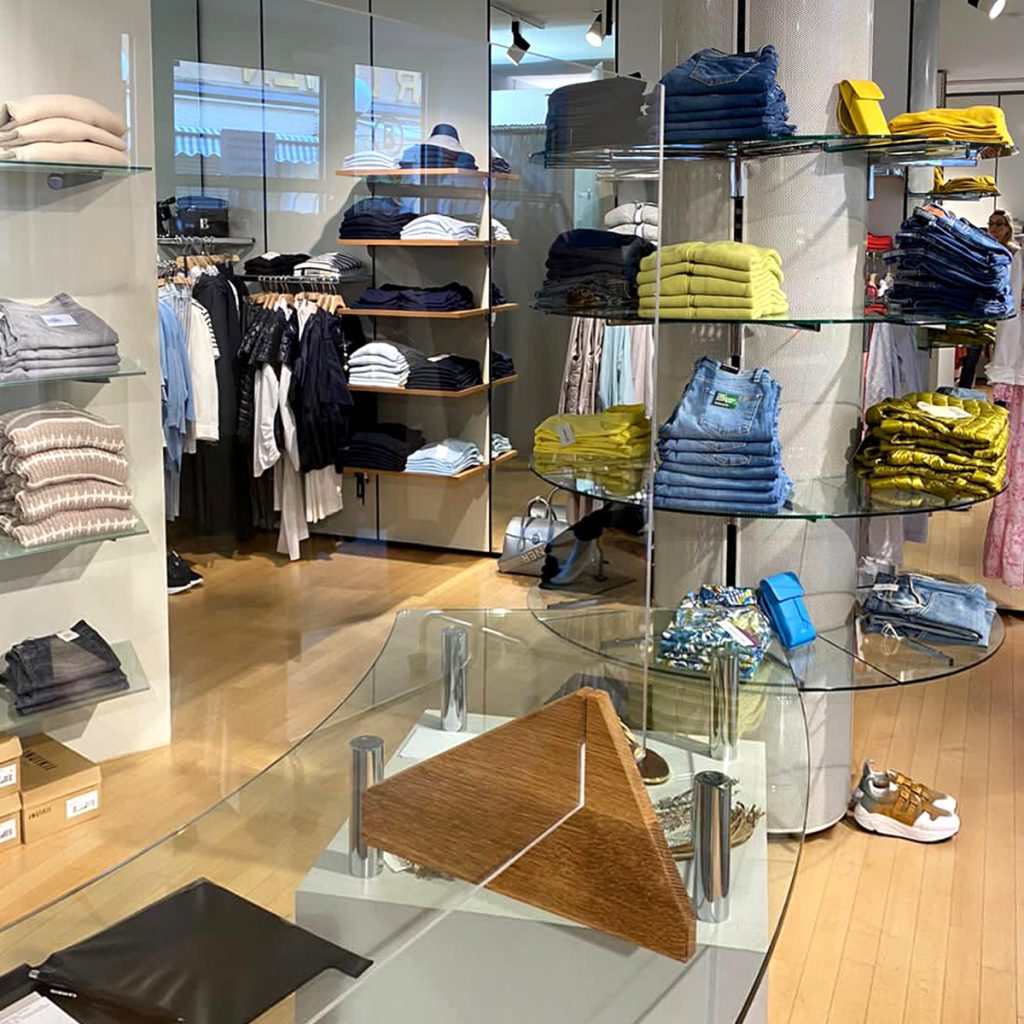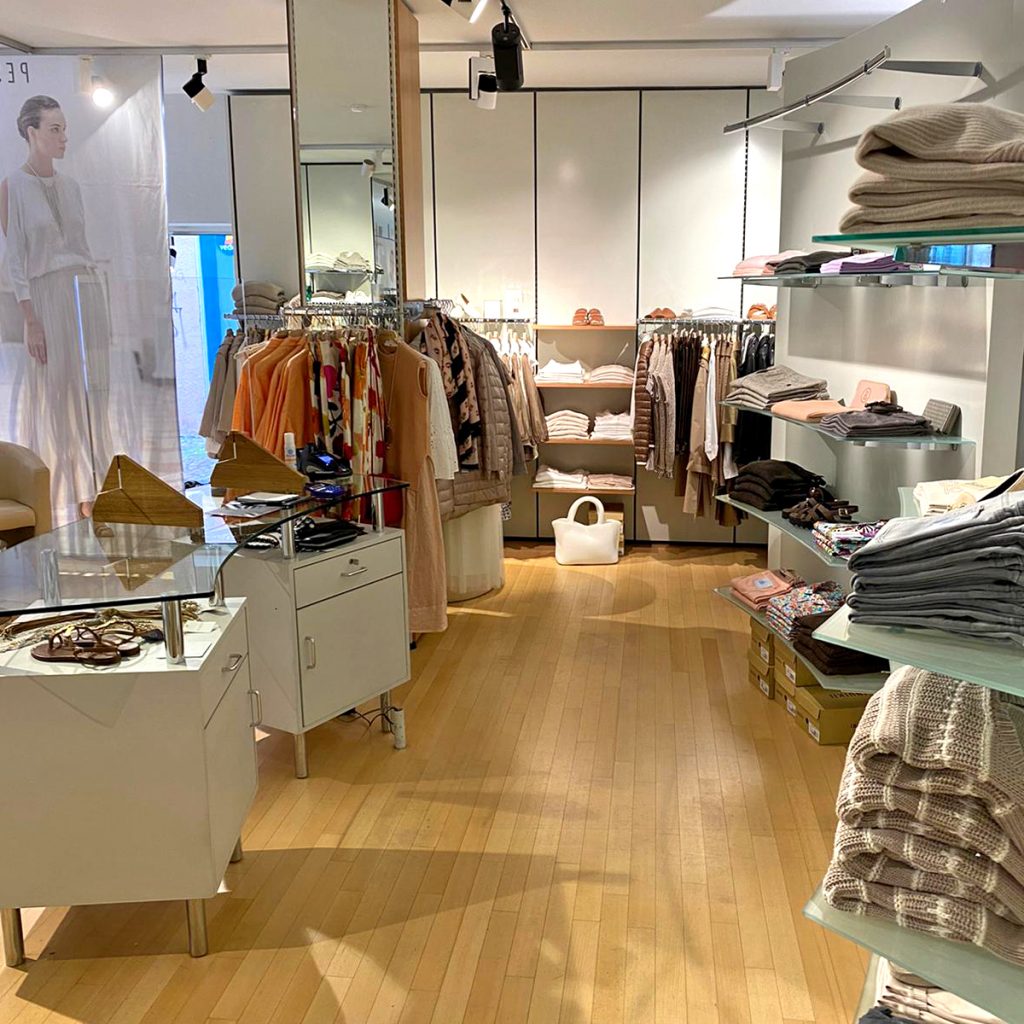 In November 2020 we combined our two local shops in a new location: the best innercity address in the pedestrian zone with easy car park access in immediate neighbourhood of one of the finest and largest historic marketplaces in Germany. Here it is highly rewarding to combine exclusive shopping with sightseeing!
In Postgasse 5, Louis Damenmoden present a large quality collection of ladies' fashions, trendy shoes and premium accessories which is unparalleled in the whole region. Two floors and more than 3500 square feet offer a truly distinguished shopping experience. Generous, spacious, inviting, amazingly beautiful!
Louis Damenmoden Schwäbisch Gmünd was awarded "Top Store Autumn 2020" by the leading publication for the German textile market (TEXTILWIRTSCHAFT). "A shop like that can usually only be found on Maximilianstraße in Munich," an enthusiastic customer remarked.
Have a break, have a coffee…
Before (or while) shopping or sightseeing in Schwäbisch Gmünd, relax with a coffee, cappuccino or espresso in our Italian coffeebar. Or on our terrace under a pleasant awning. After all, shopping at Louis Damenmoden is meant to be both pleasure and exciting event. Which is Tamara Hauber's philosophy: "Shopping also has a social function. People meet, unwind and socialize. Communication is a very important part of our lives. In our shops, we try to fully live up to this philosophy.